Fee Schedule
Deposit Method
Currency / Country
Fees
Cash
MIN

None
MAX (Day / Month)
None
Withdrawal Method
Currency / Country
Fees
Bitcoin
MIN

.001BTC
MAX (Day / Month)
N/A
bitcoin cash
MIN

.001 BCH
MAX (Day / Month)
N/A
Overview
BitQuick.co Review
Company Name: Athena Bitcoin, Inc. (https://www.athenabitcoin.com)
Official Website: https://www.bitquick.co
Headquarters: Cincinnati, USA
Established in: 2013
BitQuick.co At A Glance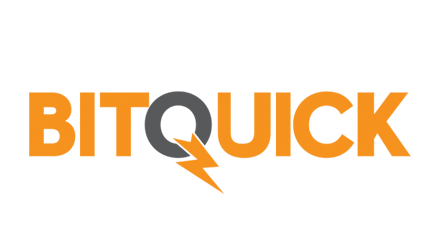 This peer-to-peer bitcoin marketplace caters to U.S. residents who want to buy bitcoins with cash.
As one goes through this review, please take note that it has been updated as of June, 2019. Bitquick now also deals with bitcoin cash (BCH) as well as bitcoin (BTC)!
At most other exchanges, you purchase BTC with a credit card, bank wire, or money orders and personal checks. These forms of payment, which depend on your jurisdiction, require you to wait a few days before you receive your bitcoins.
BitQuick.co does things differently. Here, you use cash. The upside is that you're able to procure your bitcoins within a few hours (we'll discuss this feature in a moment). That's important if you're a speculator, hoping to take advantage of price swings.
BitQuick was launched in 2013, and comes from the stable of startup accelerator Boost. Since then, it has managed to steadily grow its weekly purchase volume to the point that it's now a true contender in the space. Although the exchange's current focus is the U.S., it's expected to enter new markets down the road.
Is BitQuick.co A Legitimate Place To Buy Bitcoin For Cash?
The general opinion of BitQuick, as evidenced by users at Reddit and BitcoinTalk, is highly positive. Most folks report they've had good experiences, and praise the service for its fast processing of transactions.
There have been a couple of complaints over the years. But these complaints don't reflect BitQuick's legitimacy or reliability. Not even close. On the contrary, they bolster it.
For example, one Reddit user complained that BitQuick cancelled his transactions and banned him from using the marketplace, keeping his money in the process. But it turns out this user was aggressively breaking BitQuick's terms of service. According to BitQuick's support staff, he uploaded multiple fake receipts, a sign of potential fraud.
BitQuick has a solid reputation, and the vast majority of users laud the service's honesty, transparency, and responsiveness to customers.
Creating An Account At BitQuick
Unlike most bitcoin exchanges, you don't need to register an account to buy BTC at BitQuick. All you need is an email address and phone number.
If you plan to buy less than $400 of BTC, you can do so without proving your identity.
If you want to buy MORE than $400, BitQuick requires you to provide a copy of your government-issued identification, such as your driver's license. This requirement, along with SMS verification, allows BitQuick to comply with KYC/AML rules, and helps the service protect its sellers from fraud.
How To Buy Bitcoins At BitQuick.co
Buying BTC doesn't get any easier (or faster). Here's how it works at BitQuick:
From the home page, click the "Quick Buy" button. You'll be taken to the service's order book. This page lists sellers' orders, each of which includes a bank name, the amount of BTC the seller wants to sell, the seller's proposed US$/BTC rate, and the minimum purchase as dictated by the seller.
You can make this page easier to navigate by filtering the orders according to how much you intend to spend. For example, you can set the page to only display orders under $10. Or you can set it to display orders over $1,000. Most orders will fall between these two amounts. You can also sort the columns of the order book – for example, you can sort according to the banks used by sellers (Bank of America, Wells Fargo, etc.).
Once you've identified an order that suits you, click on its ID number. You'll be directed to that order's page. There, you'll be asked to provide the following details:
– your state of residence
– your email address
– your phone number (for SMS verification)
– the amount of BTC you'd like to purchase
– your bitcoin address
As soon as you click the "Place Hold Now" button, BitQuick will place your requested bitcoins into an escrow account. You'll receive an email that contains the seller's bank account number at the bank listed on the order page.
You must deposit cash for the purchase into that account. You don't need your own checking or savings account at the bank used by the seller. You can just walk into a local branch, fill out a deposit slip, and deposit the required funds.
You'll receive a receipt for the deposit. Take a picture of it. You'll need to upload the picture to BitQuick. You do so by clicking a link contained in a payment confirmation email you'll receive shortly after you make the deposit.
Once your payment has been verified, your bitcoins are released to you from the escrow account. This entire process only takes a few hours.
Expect to pay a 2% fee to buy bitcoins using BitQuick. This is a bit higher than the fees imposed by most exchanges. The upside is that you obtain your bitcoins much faster.
How To Store The Bitcoins You Buy At BitQuick
BitQuick doesn't provide an on-site wallet. They rely on BitGo, a company that provides multi-signature wallets to support fast, on-chain transactions. It's a good idea to find another place to store your bitcoins.
The good news is that you have a lot of options. Some wallets are free while others charge a fee. Some can be maintained online (in the cloud) while others come in the form of hardware that you carry with you.
Here are a few BTC wallet recommendations:
How To Withdraw Bitcoins From BitQuick
Technically, as a buyer, you don't "withdraw" bitcoins to your bank or credit card. The bitcoins are released automatically from escrow to your external wallet once your payment has been verified. From there, you can withdraw them to your bank, spend them, or send them to others.
Expect to receive your newly-bought bitcoins within three hours of depositing funds into the seller's bank account and uploading a copy of the receipt.
What Countries Does BitQuick.co Operate In?
This cash-for-bitcoin platform is currently available only for U.S. residents. Within the U.S., the service is available in all states with the exception of New York.
At one time, New York residents were allowed to use BitQuick's platform. But the fees and limitations associated with BitLicense made doing business in New York cost-prohibitive.
As order volume increases, BitQuick may revisit this decision. It may also expand its service to support non-U.S. jurisdictions.
Account Levels And Verification Requirements
There aren't account levels at BitQuick because you don't have to create an account to buy bitcoins. Remember, all you need is an email address and phone number (for SMS verification). And you'll need some form of government-issued ID for transactions above $400.
It doesn't get simpler than that.
How Easy Is BitQuick To Use?
The interface takes a moment to get used to. That's mostly because everything is done with cash and without the need for a registered account. So the steps you have to go through at most BTC exchanges simply aren't there.
You'll find two video tutorials (How To Buy and How To Sell) that take you, step by step, through the entire process. Once you've watched the videos – and particularly, the one on how to buy bitcoins at BitQuick – you'll find that making your first purchase is easy.
In fact, you probably won't even need to watch the videos. The entire process is intuitive.
Security At BitQuick.co
Back in early 2016, BitQuick was hacked. That's good news, believe it or not. The incident raised awareness regarding potential vulnerabilities, and prompted BitQuick to strengthen their security protocols.
Today, bitcoins are held in escrow accounts until buyers deposit funds into sellers' bank accounts, and then transferred directly to buyers' third-party wallets. Moreover, BitQuick has tightened its ID verification procedures for transactions exceeding $400.
It's worth noting that BitQuick lost no customer data nor funds as a result of the 2016 cyberattack. Even so, the attack prompted a security audit aimed at ensuring customers' data and funds would be safeguarded in the future.
BitQuick Customer Support Options
As a customer, you have four options for contacting the BitQuick support staff (note that only the first two are publicized).
Send a message via a contact form on the BitQuick.co site.
Write a snail-mail letter.
Send an email to orders@bitquick.co.
Messages sent via the site are usually answered within one business day. That's not bad.
Snail mail is out of the question. Who wants to wait for the USPS when you need answers to questions right now?
Sending an email to orders@bitquick.co is a good option. Responsiveness is about the same as sending a message via the contact form.
If you need a quick answer, try sending a message to the company via Facebook. Messages seem to receive a response within a few hours.
The Best Features Of BitQuick.co – Privacy and Speed
The defining trait about BitQuick – and it's the one that'll probably convince you to use the exchange – is how fast you can receive bitcoins. Because you're paying in cash, there are no frustrating delays between the time you pay for your bitcoins and when you receive them.
As I mentioned, you can receive them in hours rather than days. That's impressive. And it's valuable if you're a trader trying to make a profit through BTC's price volatility.
Bear in mind, you'll pay a slight premium for the accommodation. But I challenge you to find a quicker way to acquire bitcoins through an exchange.
Pros & Cons
Anonymous
Proof of Bitcoin Reserves
Cash to bitcoin prices very competitive
Verification
Types of Verification
None
Verification Process
Withdrawal Process
Frequently Asked Questions
Does the Bitcoin come from Bitquick?
Bitquick.co holds the bitcoin provided by a seller in their escrowed bitcoin addresses. Bitquick does not own the bitcoin you buy, however they require it to be deposited into their escrow accounts before listed as for sale.
Final Thoughts On BitQuick.co
Personally, I love BitQuick. It's a simple, fast, problem-free way to get your hands on bitcoins. And because your bitcoins are transferred immediately to the wallet of your choice after you purchase them, the security risk is minimal.
Having said that, I find it's kind of a hassle to visit a physical bank branch to deposit funds into the seller's bank account. And admittedly, the higher-than-normal fee is a drag. But in my opinion, these inconveniences are a small price to pay when I want to acquire bitcoins in a hurry using cash privately.
I encourage you to visit Bitquick and take a look around. Try the service out by purchasing a small amount of bitcoin from a seller offering a reasonable rate and using a local bank. You may be surprised by how easy and quick it is!