How To Buy Bitcoin With Cash
How To Buy Bitcoins With Cash (And The Best Places To Do It)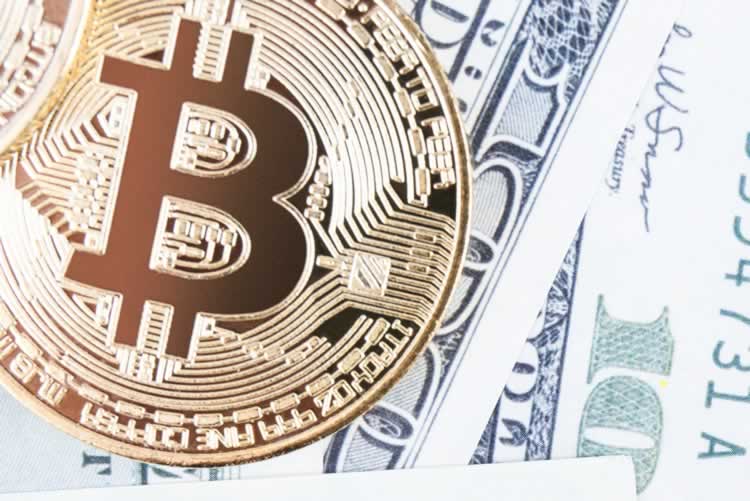 Ideally, it should be as simple to buy bitcoins with cash as it is to buy gold bullion.
You'd find a dealer, agree on a price, and make the exchange.
The reality is that purchasing BTC with cash can be a frustrating experience if you don't know where to begin. And it's a confusing one, to boot.
For example, where do you find sellers?
Can you buy online or do you have to meet the sellers in person?
And once you hand over your money, how can you be certain you'll actually receive your bitcoins?
We'll answer these questions, as well as many others, in the following "Newbies Guide to Buying Bitcoin With Cash".
Newbies Guide To Buying Bitcoin With Cash
If you've never bought bitcoins with cash, and you're feeling uncertain, don't worry. By the time you've finished reading this tutorial, you'll not only know how to do it, but you'll also know where to go to ensure a smooth, problem-free experience.
Here's a quick list at the best places to buy bitcoins with cash (we'll dig into each one in greater detail below):
Three Options When Buying Bitcoins With Cash: A Quick Overview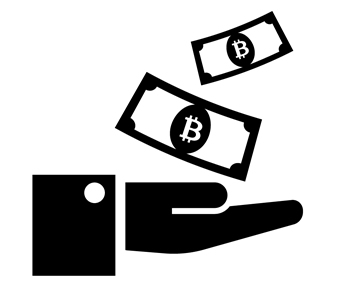 There are three basic ways to buy BTC with cash:
Meet the seller in person, provide them with cash and an address to send bitcoin to. Complete the purchase independent of an exchange
Use a service like Bitquick where you deposit money into the seller's bank account and once it is confirmed they send you Bitcoin. You use an exchange's escrow service to provide safety to both parties
Find a real life ATM and visit it. They exist.
These are the three ways you can use cash to buy bitcoin.
I break them down below showing you the steps to take.
Let's now take a look at the best places to buy bitcoins with cash.
BitQuick.co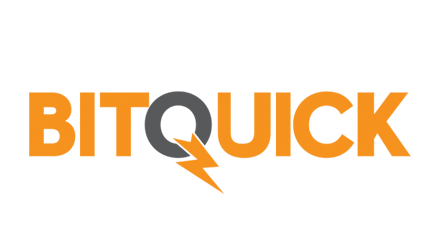 BitQuick is a U.S.-centric, peer-to-peer (P2P) BTC exchange. It operates on a cash deposit basis: find a seller, deposit funds into the seller's bank account, provide proof of the deposit (by uploading the bank receipt), and obtain your bitcoins.
It's fast and simple.
When you use BitQuick to buy bitcoins with cash, you benefit from an escrow account. Once you and the seller agree to terms, the amount of BTC you wish to purchase is transferred from the seller's account to an escrow account. This prevents shenanigans. After you upload the bank deposit receipt, and the seller confirms receipt of your cash, the bitcoins are transferred from escrow into your account.
A 2% fee is imposed on cash buyers.
Read my full BitQuick review here.
LocalBitcoins.com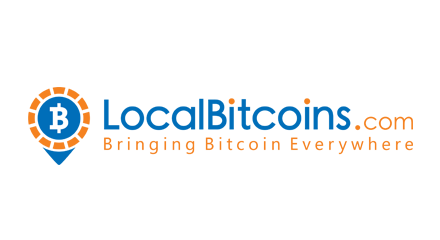 LocalBitcoins was one of the first P2P BTC exchanges. It continues to be one of the largest and most reputable of its kind.
It works like BitQuick: find a seller, deposit cash, upload the deposit receipt, and receive your bitcoins. One of its distinguishing traits is that it simplifies the process of finding sellers whom you can meet in person. If you choose to meet sellers face to face, keep in mind the safety measures I mentioned above.
One of the best ways to protect yourself from dubious sellers is to check sellers' history and feedback score on LocalBitcoins. How many trades have they completed? How high is their feedback score (ideally, it should be 100%)?
Keep in mind, you don't have to meet sellers in person. It's just an option. If you prefer, you can buy bitcoins with cash online via LocalBitcoins.com.
In many cases, you won't need to provide personal details or submit to ID verification. It's entirely up to the seller.
Read my full LocalBitcoins review here.
Paxful.com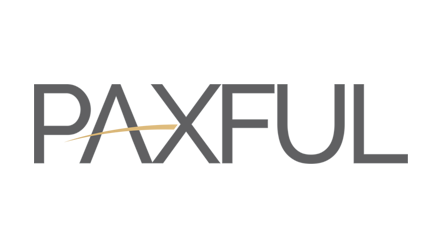 Paxful is another peer-to-peer Bitcoin exchange. The process of buying bitcoins with cash here is virtually identical to that of buying them on BitQuick and LocalBitcoins. You'll identify sellers who offer acceptable terms, and work out the details of the transactions with them personally.
One of the great things about Paxful it allows you to filter sellers by the bank they use. That's helpful if you intend to deposit cash into a seller's bank account.
For example, suppose you don't have a Barclays branch in your city. If that's the case, you don't want to choose a seller who requires you to visit that bank. It's inconvenient. Instead, find a seller who uses Chase, Citibank, or Wells Fargo (or whichever bank has a branch near your home).
You can choose to purchase BTC in person with cash. Meet the seller face-to-face and make your purchase with total anonymity (as long as the seller agrees). Again, take steps to protect yourself from fraud.
It's worth mentioning that Paxful also allows hundreds of other payment options. These options include gift cards from major retailers and restaurants, such as Walmart, Barnes & Noble, Apple, and Cheesecake Factory.
Read my full Paxful review here.
LibertyX.com
LibertyX is a different type of bitcoin-for-cash service. It's essentially an app (available for iOS and Android) that allows you to locate and identify stores that sell bitcoins.
Here's how it works:
You open the app and type in your location. Enter how many bitcoins you'd like to buy, and tap the "NEXT" button. The app will display a map that shows all of the relevant locations near you. Each location will be marked with a pin. Tap the pin for a particular location, and you'll be presented with the storefront address, hours of operation, a phone number, and the fees charged on bitcoin purchases.
Note that LibertyX charges a 1.5% fee. The stores can add additional fees.
One of the advantages to using this app is that you're allowed to purchase up to $1,000 a day. That's a high limit. One of the downsides is that you're required to verify your ID with a phone number or Facebook login. So if privacy is important to you, you may be better off using one of the P2P services above.
Forewarned is forearmed.
Coinmama.com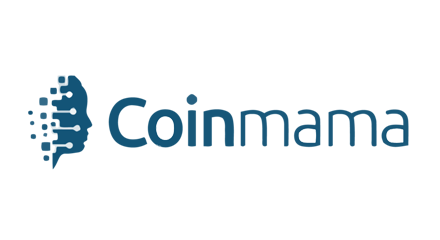 Coinmama isn't a P2P bitcoin marketplace like BitQuick, LocalBitcoins, or Paxful. It's a BTC broker. You can buy bitcoins with cash at Coinmama, but the process is different than the one used at the above P2P exchanges.
If you want to purchase BTC with cash at Coinmama, you need to either transfer money from your Visa or MasterCard or use a service like Western Union.
One of the great things about Coinmama is that you can purchase a small amount of bitcoins without verifying your ID. One of the downsides is that the service charges a high fee for the privilege.
Read my full Coinmama review here.
Bitcoin ATM Machines
These aren't technically ATMs. They're kiosks that allow you to buy BTC with cash.
Practically speaking, that's a difference without a distinction.
These bitcoin ATMs are connected to the internet, which allows you to buy via a BTC exchange. The challenge is knowing where to find them. They're less ubiquitous than traditional bank ATMs. Moreover, they're sometimes difficult to spot.
The best way to find these machines is to use a bitcoin ATM map. A good example is the service at https://coinatmradar.com/. Just enter your city and state (or full address if you prefer), and you'll be presented with a list of locations, along with their approximate distances.
Note that the stores in which the ATMs are located have litte control over the limits, fees, and verification requirements. Most of them merely host the ATMs as a revenue source.
It's usually safe to buy bitcoins from an ATM.
Just be aware that the fees are often high compared to buying them from an online broker or exchange.
Pros And Cons Of Buying Bitcoins With Cash
If you want to remain anonymous, buying BTC with cash is your best bet.
You don't have to give the seller your personal details. And it's unlikely you'll be required to verify your ID if you're obtaining bitcoins from an ATM.
Buying with cash is also lightning quick.
There's no ID verification process to delay transactions. If you've got the cash, you can acquire bitcoins almost instantly.
Keep in mind, there are also downsides to using cash.
For example, expect to pay higher than the market rate. Sellers make money on the markup.
Also, it's difficult to buy large amounts, especially in person.
There's too much risk involved for sellers. Most will be fine selling you a couple bitcoins for cash. But few will be willing to sell 20 or more.
A few notes on working independent of an exchange…
Bitcoins are stored electronically in wallets, either online or offline (computer hard drive or physical device). A seller will send the agreed-upon BTC amount to your Bitcoin address (this address will usually be 34 characters long). You can then transfer the received funds to your bitcoin wallet for storage.
Alternatively, you can just give the seller your wallet address.
He or she can then send the bitcoins directly to it. Be sure to verify the transfer before parting ways.
Second, if a seller gets your address wrong, you won't receive the bitcoins you've purchased. It's like sending an email to an incorrect email address. The money will never arrive.
Third, if the seller sends the wrong amount to you, and you've gone your separate ways, you'll have to live with the mistake. That's fine if the seller sent you too many bitcoins. It's obviously less fine if you were sent too few.
Fourth, in-person transactions are best done in public places. Choose one with WiFi, and if possible security cameras. Starbucks, McDonald's, and shopping malls are good options. A dark alley is not a good option. Remember, you're dealing with strangers. You don't know these people. So take reasonable precautions.
Lastly, buying with cash is an easy way to get scammed if you fail to take safety precautions. Always bear in mind, the transactions are irreversible.
Speaking of avoiding scams…
How To Protect Yourself From Fraud – Don't Get Scammed!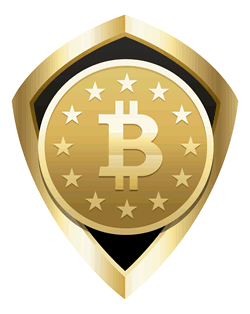 I've already mentioned a couple basic security measures. They're important enough to repeat, along with the reasons to implement them, if you choose to buy bitcoins with cash in person.
The reason you should meet sellers in public places is because you'll be carrying a lot of cash.
More than a few heedless buyers, intending to trade hard fiat currency for BTC, have been mugged in the process.
The reason you should meet someplace that offers WiFi is so you can verify the transactions have been completed before you leave the seller.
Bring your laptop, iPad, or phone, and confirm the receipt of your bitcoins before parting ways.
An internet connection will also allow you to verify the up-to-date BTC market price.
I mentioned security cameras earlier. This is an extra precaution. It's not essential, but definitely a good idea.
If the seller somehow manages to scam you out of your money, you'll have evidence of his or her presence and your interaction with the person.
Final Thoughts On Buying Bitcoins With Cash
Purchasing BTC with cash is easier than it's ever been.
You have more options today than was the case just a couple years ago.
Having said that, it's important to do your due diligence.
If you intend to buy bitcoins with cash, research the seller and always use an escrow account (unless you're buying via a Bitcoin ATM). The good news is that peer-to-peer BTC marketplaces like BitQuick and LocalBitcoins make doing so a snap.
Also, when you purchase bitcoins, don't leave them on the exchange. Transfer them to an external wallet for which you control the private keys. You can see my list of the best Bitcoin wallets here.
You now know everything you need to buy BTC with cash. Moreover, you know how to protect yourself from fraud and ensure your money remains safe. If you're ready to make a purchase, I recommend sticking to the options profiled above. As other exchanges and services become available, and demonstrate their reliability and trustworthiness, I'll add them to this page.
More Great Reads