Online Casinos and Bitcoin – A Brief History and Understanding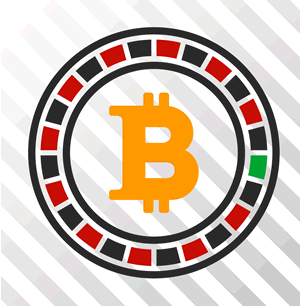 I've been in the online gambling industry for over 16 years and around bitcoin since it's early days. Online casinos and bitcoin have been tied hand in hand since 2015.
Before I get to much into the history and details behind bitcoin and online gambling, let's quickly list the best bitcoin casinos online as of today (2021).
For reviews of these online casinos, check out goodcasinos.org, an authority on legit gambling sites.
If you are looking to gamble at a legit casino, sportsbook or poker room then look no further. Stick with one of the proven and tested ones that have a long history of paying players, offering fair games and ones that hold an excellent reputation. The casinos listed above are on just about everyone's short list when looking at online casinos you can trust. They all take bitcoin for deposits and withdrawals.
Why Casinos Need Crypto Currency – Moving Money Is Expensive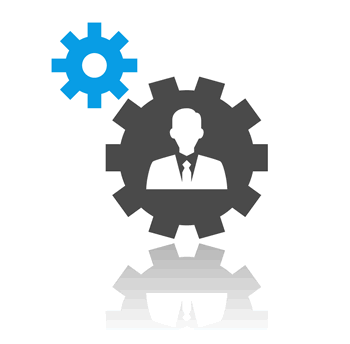 It is expensive for the online casino to process your deposits and withdrawals using credit cards and checks. It costs a lot of money to get the money from you to the casino and vice versa.
One of the biggest casino expenses is the processing of the money.
Most of us don't even think about it when we use a credit card to deposit at an online casino. We just whip out the Visa or MC and put a couple hundred bucks on my account start gambling.
But from the casino side of the deal they have a lot to work through. It ain't easy being an offshore merchant accepting credit cards.
First, credit cards try to block deposits to online casinos. If you are trying to make a deposit (purchase) and your Visa or MC recognize the vendor (online casino) as a gambling site then they will block the transaction. Some of you might remember making a deposit at the now defunct online poker site, Full Tilt Poker, and having the charge show us as a bakery on your credit card statement.
The online casinos utilize credit card processing companies to mix in their charges with other non gambling merchant charges.
Plus the casinos have the very real risk of fraud credit card charges and charge backs.
Additionally online casinos risk an unfriendly government seizing money in their banks deeming them 'illegal'. The high processing fee's that processing companies and banks charge add up to an on-going challenge for payment processing.
The short of it… it's extremely expensive for the online casinos to move the money around.
The legislators knew they can not stop the people from gambling.
We love to gamble and we are going to.
So instead they go after the payment processors and try and make it as difficult and expensive as possible for the online casinos to operate.
They try to cut the gambling off at the money source. Our elected officials want you only to gamble where they allow, after all.
But the offshore casinos want you to gamble with them, and of course they want to make it as easy as possible for you to deposit.
The number of companies and banks they have to work with to move the checks through enough channels to get the money back to you would blow your mind. You can learn more about the ups, downs and history of online gambling for real money down below but let's just say it has been a roller coaster.
Deposit with Credit Cards or Crypto?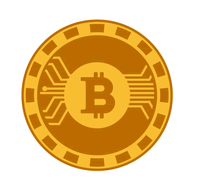 In 2018 around 80% of online gamblers used credit cards for their first deposit. And only about 50-60% of deposit attempts are successful. That means that half of people who want to deposit with a credit card just simply can not.
This growing segment of players is in need of a viable solution.
And the casinos want as few obstacles in front of you as possible when you are trying to give them your money to gamble with. They want to make it as easy and simple as possible. And the the good casinos also want to make sure you get paid your money fast when you win and cash out.
A note, none of the casinos offer the money back to the credit card you deposited with. So either you'll get a check or you can get bitcoin.
The online casinos spend a ton of money making sure you can deposit easily and cash out quickly. It is a major expense online casinos have is processing credit cards for deposits and creating and delivering checks for cash-outs.
And to top it off, MasterCard, Visa and AMEX are actively trying to shut down any deposits to the online casinos!
This payment battle has been going on for since 2006 and it still is today.
Wouldn't it be nice if there was a fast, easy, safe and secure way to deposit and cash out?
Arise bitcoin.
Bitcoin Begins Solving Payment Problems For Online Gambling
By 2016 the online casinos were at a breaking point. Not only was it extremely difficult and expensive to process credit cards and check payouts, only about 60-70% of credit cards could be used for deposits due to the credit cards rules and regulations. Imagine having to turn away 30-40% of your paying customers who had their wallets out trying to give you money but couldn't. It was not a good situation.
Back in 2018, credit card acceptance rates had steadily dropped down to 50-60% range with only the best online casinos money processing can reach those kinds of numbers for successful credit card deposits. From the casino side nothing is worse than a player who wants to make a deposit and play but can not because his credit card is declined even though he has plenty of money.
From the player side nothing is more frustrating than find a game you want to play or a game, a bonus you want to accept or a game you want to bet on and then having your credit card fail even though you have plenty of money.
Gambling sites and players needed a solution. And there was bitcoin. If you want to get safely set up to buy bitcoin for gambling then I highly suggest reading this newbies bitcoin gambling guide here.
Here's a quick overview of how it went down from an insider.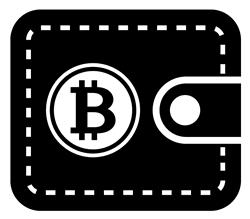 In summer of 2016 online casinos adopted bitcoin in record numbers. Almost all of the established long time legit gambling sites invested in getting fully integrated bitcoin payments and cashouts streamlined.
All the big name sportsbooks and casinos jumped on board. I'm talking big guys like Bovada, Bookmaker, Betonline, Intertops, 5dimes, Pinnacle. The cream of the crop.
Before 2016 there were bitcoin casinos but they were mostly casinos that opened specifically just to accept bitcoin. Brand new casinos with no reputation, no real player base and no experience, reputation or history to fall back on.
Many of those "bitcoin only" casinos ended up being scams or failing for one reason or another.
But when the big guys came on board the ball game changed for everyone.
Because when they jumped on board, they went full force, with both feet and full steam ahead. In April of 2016 affiliate partners from Bookmaker were advised that starting in May, only one short month away, the only way to get paid would be bitcoin. Wire payments were cut off. Check payments were no more.
This is how you are getting paid. Enjoy.
Bovada followed shortly with a similar announcement, albeit a longer window of time to get ready.
Bitcoin quickly became the norm for gambling affiliates to be paid. And then shortly after bitcoin became the norm for gambing, the bitcoin boom and subsequent fall began.
Why did the casinos forcefully move affiliates and partners to bitcoin?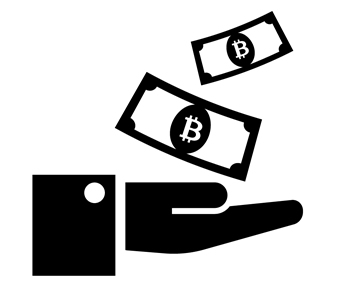 The big casinos have thousands of gambling affiliates and all of them were now only paid in bitcoin. Why?
Because they needed the processing capacity to service the players cashouts. They only have so much money volume they could send out each month due to the expense, difficulty and capacity of paying out accurately.
They needed to open up all of that processing for players instead of affiliates. They knew and many affiliates understood that it has to be most easy for the players to get their money. Some affiliates were extremely angry and stopped working with them.
Players were (and are) still able to get a check payout but they needed to free up payout processing for players. There was and is a significant expense on every dollar that is paid out utilizing the banks and processing companies to send you a check. There are also check fee's if you request a cashout too often.
Bitcoin worked. Even in the most challenging of countries like the USA players and affiliates could make payments and get paid out fast and easy.
Then the online casinos began accepting bitcoin for deposits and educating players on how to use crypto.
Since then affiliates have been paid in crypto.
Casinos Encourage Bitcoin Adoption With The Masses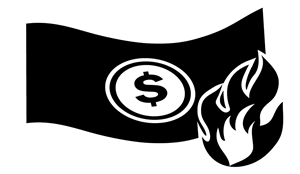 The casinos second plan of attack is to offer players incentives to use crypto.
For example, at Bovada you can essentially double your deposit bonus match amount if you deposit with bitcoin instead of credit card. According to sportsbookpromocodes.com you can get a 50% bonus up to $500 instead of a 50% bonus up to $250 if you want to bet sports at Bovada. That's pretty solid.
There are crypto-only bonuses you can take advantage of even if you are an existing player if it's your first crypto bonus.
The next thing they've done is offer lighting fast payouts, even for jackpot wins.
If you get lucky and hit a jackpot, like I did at a real life casino winning a $97k jackpot back in 2015 (true story, not so humble brag), it would be nice to get paid all at once.
There are limits on check amounts imposed by the processing companies of usually $3-4 thousand. It could take months to get paid out in full if you hit a big jackpot.
With bitcoin you can get paid out lightning fast, all at once. Which would you prefer?
Crypto Casinos – Can Crypto Revolutionize Online Gambling More Than Moving Money?
Yes, absolutely. Smart contract gaming will likely be the future of gambling online. There are already a few start up sites using Ethereum and contracts to offer a sort of decentralized and provably fair gambling. These are mostly "dice" style sites like SafeDice. There are gaming sites offering lotteries and scratch cards with provable fairness.
No longer do you have to just trust your casino to tell the truth about their game odds. You'll be able to prove it.
Changes are coming. Today if you are gambling online with bitcoin you are ahead of the curve. Most people have not adopted crypto yet but the wave is still flowing, the tide is still growing and there will be opportunity.
If you are wanting to place some bets online then bitcoin is about as easy as it gets. Once you get through the fiat>crypto gateway and get your hands on some bitcoin, depositing and withdrawing is easy, fast and reliable. Just make sure you are working with a legit gambling site like the ones we found at goodcasinos.org.
Bitcoin Gambling Sites – Quick Who's Who

Bovada.lv – Casino, sports betting, online poker and horse racing. For casino lovers you can claim a whopping 150% up to $1500 that you can redeem three times! For sports bettors you can double the standard bonus at Bovada up, from a 50% to $250 you can get a 50% bonus up to $500 when you deposit with bitcoin. Poker players can snag a 100% up to $500 bonus. This casino is mobile friendly and accepts players from the USA with the exception of a 8-9 states. If you happen to live in one of those states, don't worry you have other choices. The sportsbook is second to none, offering live betting (in-game) and every sport you can think of. Basketball, football, baseball and soccer are the most popular sports bet on here but they have boxing, mma and even entertainment. The casino has live dealer games where you can play via web-cam.
Slots.lv – This slot-centric online casino offers slot machine lovers a chance to stretch out their money with huge bonuses and re-load bonuses when using bitcoin for deposits and cashouts. If slots are your thing, jump on board.
Betonline – This all in one gambling site offers casino, sports and poker. There are plenty of deposit bonuses to choose from at Betonline and they happily accept players from all 50 states. The online casino is solid, the sportsbook has competitive lines and interactive in-game betting and the poker room is halfway decent. They allow litecoin and ethereum for deposits as well as bitcoin.
Ignition Poker – This poker and casino offers totally anonymous poker online. No stat tracking programs, fish finders or poker calculators that pro's can use against you. Bitcoin depositors can get a 100% up to $1000.
Check out my guide on how to
buy bitcoin to gamble with
if you want more information on how everything works. Good luck out there!