How To Buy Funfair – and other Alt-Coins at Binance
Some of my poker playing friends want to gamble on some cryptocurrencies like FUN (funfair.io), Ripple and a whole host of other alt-coins.
This how to buy funfair guide is 100% NOT INVESTMENT ADVICE OF ANY KIND. Never, ever ever invest more than you can afford to lose.
Always do your own due diligence.I also own some of the crypto currencies mentioned on this article including FUN.
This guide shows you how to buy FUN on Binance using Bitcoin.
Specifically, my gambling friends are interested in Funfair (FUN).
Probably because I mentioned it in a poker game.
And they knew me from telling them about Bitcoin back when it was below $1000. And they like to gamble.
So I decided to write out this guide with screenshots. It's mostly explaining how Binance works. And how to buy FUN using bitcoin.
Step 1: Buy Bitcoin (if you don't yet have any)
You can skip this step if you have crypto already.
Go to Coinbase (or any exchange or broker of your choice)
Buy bitcoin
Step 2: Deposit on Binance Crypto Exchange and Trade BTC for FUN
I will break down this step.
Before I do, let's go over some real quick stuff:
Quick Points and Things To Know Off The Top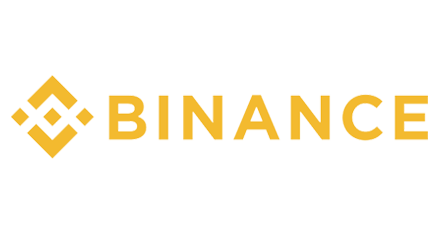 FUN is a cryptocurrency based ardound ethereum smart contract trustless gambling platforms.
Funfair.io is the official website where you can read the whitepapers and learn more (and even play some of the games).
You can buy FUN on a crypto exchange only
You can not buy FUN with your normal e-trade account or fidelity account.
We are using Binance.com for this example.
To put money into Binance, you first must have crypto (bitcoin, ethereum, litecoin or hundreds of other alt-coins).
So you must 'buy bitcoin' first
Then you deposit your bitcoin on Binance
Then you trade your Bitcoin for Funfair
Then you own FUN coins and can sell at your discretion back for bitcoin
This guide will show you what to do on Binance to buy FUN.
Quick Gotcha's, Scams and Things To Watch Out For
There are a few gotchas and things that you should be very careful about.
First – do not google for 'Binance' and click on links you find in googles search results. MANY OF THE GOOGLE RESULTS ARE SCAM SITES.
Recently the entire front page search results and keyword ads for many 'binance' related search phrases were sending unsuspecting traders to phishing sites designed to look exactly like the real binance exchange.
Make sure you land on the official binance.com website. It should look something like this:
Always make sure you go directly to the official URL > https://binance.com (my link takes you to the official website!)
Even if you have already signed up.
If you typo the domain name you can easily end up on a site designed to look just like Binance.
So be aware of phishing sites.
Either type in CAREFULLY the exact URL or just click on one of my links to the official website Binance.com.
And Binance.com is the largest crypto exchange online, advertising over 5 Million users and the most 24 hour volume as recorded by coinmarketcap for crypto exchanges.
Ok – assuming you are officially at the Binance.com website then simply create your account.
Binance asks for an email address and a way to complete 2FA (such as a cell phone #). You can also use Metamask or Kryptonite.
If you are a high roller then you can provide more documentation for a 100BTC per 24 hour day withdrawal limit.
But even with the basic verification you can withdraw up to 2btc per day.
Anyway once you are logged in you need to send your crypto to Binance as a deposit.
Assuming it's bitcoin or ethereum it takes anywhere from moments to hours depending on the network congestion levels.
You can not deposit with a credit card or with U.S dollars here.
This is a crypto only exchange.
That means you have to buy bitcoin (or ethereum or other crypto's) first.
Funding Your Binance.com Account – What to Watch Out For
You can deposit with hundreds of cryptocurrency coins.
Most of us are using Bitcoin or Ethereum.
So assuming you are depositing with 'normal bitcoin' which is ticker symbol BTC make sure that is what you select on Binance as what you are depositing.
Always be careful that you are depositing BTC to BTC.  Not 'BCC' which is BitcoinCash or – BTG which is BitcoinGold. There are a 'bunch' of bitcoins.
Make sure you are depositing from bitcoin (btc) to bitcoin (btc) on binance.
Or if you are depositing 'bitcoingold (btg) make sure it it depositing into a 'btg' on Binance.
To keep it simple – the 'normal' bitcoin that you are using is the 'BTC' ticker symbol.
Once you make your deposit, you can click on the 'Funds > Balances' Tab.
Trade Bitcoin for FUN on Binance – Buy FUNFAIR
Now go to Exchange > Basic
You'll see this page (again)
From here, click the 'BTC' tab in the upper right hand side of the charts.
Then, in the search field type in FUN.
Click on the BTC tab and then type in FUN in the search box.
Once you do that, the chart comes up where you can buy (or sell) FUN using BTC.
From here you can actually turn your BTC into FUN buy 'buying fun'.
You can also buy any other alt-coin here as well by typing in it's symbol in the search area.
Let's move forward and buy FUN.
To do that, you have to trade BTC for fun. The easiest way and simplest way is just to place a market order.
The easiest way is to just order it at the market price.
This will let you buy it at the lowest sales price on the trading engine. They show you the max amount of FUN you can buy based on how much BTC you have (at this point I have zero in my account for this guide/demo).
One of other cool things is you can buy or sell percentages of your position as well.
Another cool thing is that they provide you with the USD value of each FUN you are buying even though you are paying in BITCOIN.
I check the price by taking a look over here on CoinMarketCap.
Then when you put your cursor in the 'Price: field on a limit order the USD value pops up so you know you aren't over paying by missing a zero after the decimal place.
Ready to 'cash out' of FUN and sell back into BTC? Just click the '100%' button and it auto-fills in the amount and then click 'Sell FUN' on the sell side.
It's easy and designed to be usable by everyone.
Even those of us who are not FOREX or stock day-traders.
HUGE RISK In Crypto Coins Losing Value – Do I Even Have To Tell You This?
I am not advising anyone to buy FUN or any crypto.
I'm just showing you how to do it safely as possible at our trusted exchange, Binance.com. (review here).
There is HUGE RISK in crypto currency.  There are tons of failed 'shitcoins' out there that have lost 100% of their value.
Do I even have to tell you that you could lose everything?
FUN, BTC and any crypto can go to totally zero.
Only invest what you can afford to lose.
If you think bitcoin is risky then alt-coins like FUN are EXTREMELY RISKY.
Think of the penny stocks here.
None of this is financial advice.
Ask questions below and I'll do my best to answer them!
If You Need to Buy Bitcoin First
Getting through the gate of fiat > crypto takes a bit of time and a bit of money but once you are in it's worth it. Like many things.
To first buy bitcoin or ethereum you have a few options. To get the most for you money, get set up with an exchange that accepts your fiat currency (think coinbase/gdax/gemini) in the USA and a site like Bitpanda in the EU. It will take a little longer but arguably worth it in the long run depending on your goals.

If speed and ease is more important you can use a broker where you can buy bitcoin with a credit card such as Coinmama or a p2p exchange like LocalBitcoins or buy bitcoin with cash at Bitquick.