New Bitcoin Buyers' Guide On How To Buy and Hold Bitcoin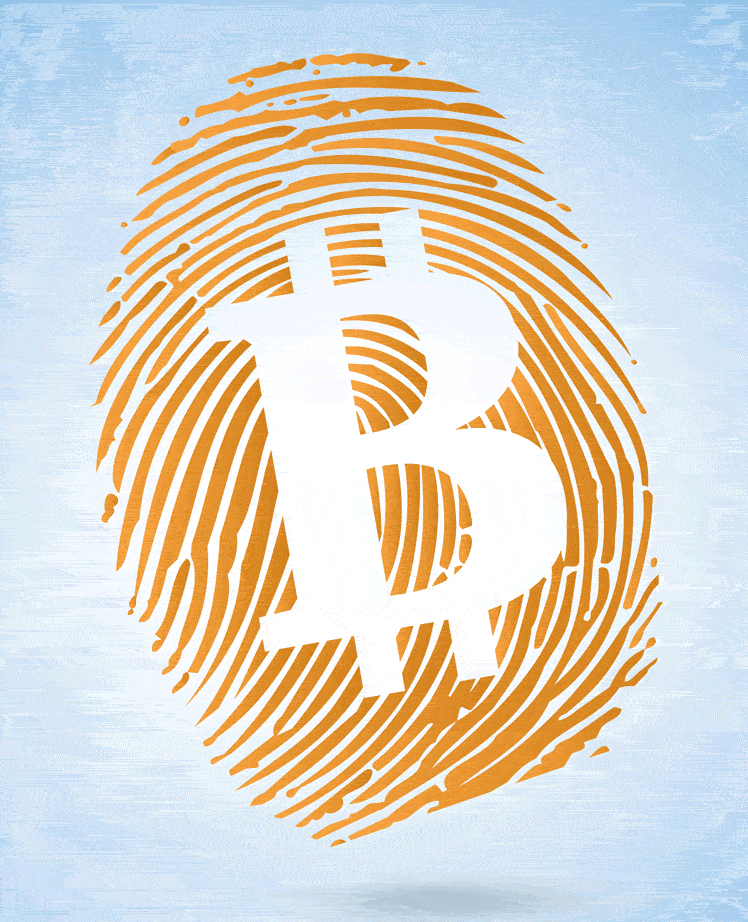 New to the world of bitcoin and cryptocurrencies?
It can be exciting to think about buying your first bitcoin.
But as you will quickly realize, purchasing your first virtual currency can be quite a challenge as well.
It is not that buying bitcoin is hard per se, but the process is somewhat convoluted if you are a newbie and have no idea where to begin.
You cannot walk into your local bank or credit union branch and just ask the teller to change your money into bitcoin at the market rate.
It doesn't work that way.
So how do you acquire your first bitcoin? And where do you store it safely once you obtain it?
In this guide, I am going to break it down for you. In the first segment, I will talk about how to store bitcoin safely.
In the second, I will discuss how you can buy it.
You don't want to buy bitcoin before you have a safe and secure way to hold it, so let's cover the best ways to securely store your bitcoin.
How to Hold Bitcoin (HODL!)
It may seem backwards to talk about storing bitcoin before I tell you how to obtain it.
But you need somewhere to put it before you can go out and exchange whatever currency you are holding now for cryptocurrency, so let's start by discussing bitcoin wallets.
Wondering
what "HODL" means?
It is a mistyping of "Hold" when a drunken bitcoin enthusiast ranted about day trading bitcoins and how he was just going to "hodl" his bitcoin instead of panic selling. It became the war cry for people during price downturns. Here is
the original thread where the hodl meme was born
.
What is a Bitcoin Wallet?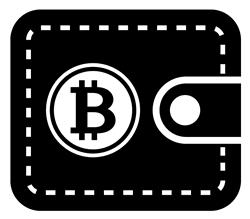 This is where you keep your bitcoin.
The wallet is also where you engage in sending and receiving bitcoin.
Many places that sell or exchange bitcoin include a wallet with your account. Coinbase is a perfect example.
You can sign up an account and get a wallet right away managed by Coinbase.
You can also buy bitcoin right from there using a credit card or a bank transfer.
It is easiest way. However if you are going to buy and HOLD bitcoin then it's not the best way.
There are better and more secure ways to do so.
You can use services on exchanges like Coinbase to temporarily hold your bitcoin but you should always own your private keys and keep your bitcoin off of the exchanges as much as you can.
When you have your bitcoin on an exchange, the exchange owns the private keys. In the past exchanges have closed up shop, been hacked or ran off with peoples bitcoin with little that could be done. Google Mt. Gox for a quick trip down bitcoin memory lane.
My #1 bit of advice is to invest in a hardware wallet like the Ledger Nano S or the
Trezor
. You own your private keys and you own the bitcoin. You get all the "dividend" style coins whenever there are forks like the bitcoin cash fork and the upcoming 'bitcoin gold' fork. Get a hardware wallet and thank me later! You do not have to wait until the wallet arrives to buy your first bitcoin so do not let this hold you back! I'll explain some quality web based bitcoin wallets you can use in the meantime.
There are Three Basic Types of Bitcoin Wallets:
Hardware Wallets – These are a physical device that you plug in via USB cable to your computer to access your bitcoin wallet. Such as the Trezor and Ledger.
They are secure, you own the private keys and you own the bitcoin inside the wallet.
Thieves can not steal it via hacking in to your computer.
You also get to confirm the address you are sending bitcoin to on the device itself so you get an extra layer of re-assurance that you are sending bitcoin to the right address.
The Trezor and the Ledger are the most well known. I personally like the Trezor the best, however others swear by the ledger. With both you own your private keys so you actually own the bitcoin.
Software wallets: A program you install on your laptop, desktop or mobile device.
Some downloadable wallets can even be transferred to external storage such as USB drives. That way they are not connected to the internet in any way. Electrum.org is the most popular, open source, trusted software wallet.
Web wallets: Most people just use web wallets.
The places you can buy bitcoin from often have a built in web wallet.
These are hosted and maintained by third parties online (though your funds will usually be kept in cold storage).
These are easier to deal with since you do not need to download or install anything.
You just register an account and you are good to go.
Just make sure to check into the security protocols used by the site to make sure that your funds will be safe.
I do not recommend keeping your bitcoin in a web wallet, especially at an exchange. Millions of dollars worth of bitcoin have been lost or even stolen by exchanges in the past (Mt. Gox, Cryptsy, etc). Do not keep your bitcoin in an exchange longer than you need to.
For newbies, the easiest and arguably the most secure web wallet is available directly at Coinbase.
Again, this is a temporary measure only.
If you create a
new account at Coinbase using this link
then we will both get $10 free worth of bitcoin after you buy your first $100. You can buy bitcoin, ethereum and litecoin at Coinbase easily.
This is one of the biggest names in the bitcoin world. Coinbase is run by a company called Coinbase, Inc., which has been in operation since 2012.
More than 7 million users in 32 countries use Coinbase to store and manage their bitcoin.
Coinbase's reputation is golden, so this is an excellent option for your first bitcoin wallet.
As this is a third-party bitcoin wallet, you do not need to install anything to use it.
You just set up an account and start using the site.
Remember to choose a strong password.
Use two-step verification, activate it.
You want your sign-in to be as secure as possible. You can read all about Coinbase's wallet services here.
You can learn more about the best bitcoin wallets and some other options than those mentioned on this page on my wallets guide.
What Are Bitcoin Addresses? How Do I Get A Bitcoin Address?
A separate but related concept to a bitcoin wallet is a bitcoin address.
While your bitcoin wallet is where your bitcoin is stored, your bitcoin address is a destination where you can receive a bitcoin payment.
A bitcoin address takes the form of a string of 26-35 alphanumeric characters.
Here, for example, is one of my bitcoin addresses: 3MiBDiqrea7xE2GrXRUGYPxzZqMBzRDPTD
Feel free to send me some bitcoin 😉
Usually the string starts with either a "1" or a "3."
When you want to receive a payment of bitcoin, you provide your address to the sender.
So at Coinbase for example, once you have created an account and logged in, you can navigate to the Addresses page.
On this page, you will find multiple addresses, all of which are yours to use as you wish.
You will notice from time to time that Coinbase automatically creates new addresses for you. This is done anytime funds are moved from the online wallet to the cold storage system or back.
If you click on the "Details" button for an address, this will pull up information relevant to that address. You will be able to see for example what payments you have received using that address in the past.
You also will be able to grab a QR code here which you can embed on your site or use in any other way you want.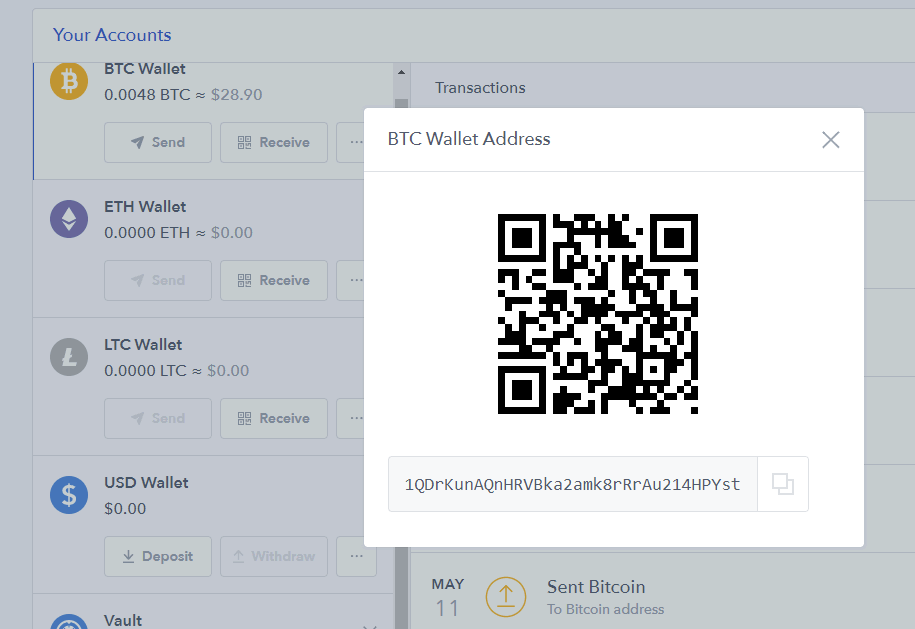 You can also generate new bitcoin addresses anytime for free, whether you are using Coinbase as your wallet or some other service. On Coinbase, the process works like this:
1. Sign up for Coinbase if you haven't already.
2. Head to the Addresses page.
3. Click on "Create New Address."
That is all there is to it. After you have created a new address, it will be added to your list of available address. There is no limit on how many addresses you can create.
How to Use Bitcoin Addresses to Accept Payments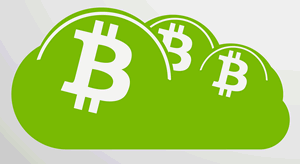 Let's say someone wants to send you a bitcoin payment. How can you use your address to receive the bitcoin?
You have a number of options, depending on how you are being paid and in what context.
For example:
• If someone just wants to transfer bitcoin to you, just let them know your bitcoin address. They can enter it into their own wallet or exchange and send you the money (if you want to send bitcoin to someone else, you can do the same thing using their address).
• If you are trying to accept online bitcoin payments on your website, you can integrate an embed code on the site. This creates a simple, convenient payment button for users which links to your bitcoin address. You also use bitcoin addresses with email invoices, or integrate them into major eCommerce solutions.
• Trying to accept bitcoin payments in a brick-and-mortar shop? Just generate a QR code and allow customers to scan it. You can also do this if you are receiving a transfer in person from someone you are paying with cash. The seller can scan your QR code right on the spot and transfer the bitcoin to your address.
Bitcoin Wallet and Address FAQ:
Q: Is there a balance in my bitcoin address?
A: No. This can be a confusing concept if you are a newbie. Your address is not a wallet, and your wallet is not an address. Your wallet carries a balance, but your address does not. You can think of the address more like coordinates on a map. It helps the sender get the bitcoin to the proper location, but the bitcoin is not stored within the coordinates—it is stored within the wallet located at those coordinates.
Q: Can I use the same bitcoin address more than one time?
A: You can, and this is a very common practice—but it is one which is also discouraged. The whole idea of using a distinct bitcoin address for every transaction is to protect your anonymity.
If you keep using the same address over and over again, you increase the chances that others will figure out that the address belongs to you. Many newbies do not realize this, but all bitcoin transactions are completely public. They are stored permanently online, and anyone who wants to see the history of an address can view every transaction.
Again, nobody can see that these addresses belong to you just by viewing the public information. But if you re-use the address enough times, it may be possible for someone to use the patterns in the transactions to figure out that you are the recipient. Ultimately, this could also compromise others in your network of transactions.
Additionally, anyone who you give your address to knows it belongs to you (if you also reveal your identity to them). That means that they can look up the history of the address and learn a lot about you—like how much bitcoin you have received lately. If word gets around that you are in possession of significant bitcoin wealth, you could become a target for criminals.
Q: Where is the "from" address?
A: This is also a point of confusion for newcomers. Bitcoin addresses are all "to" addresses. There are no "from" addresses at all. The explanation as to why is quite complicated and technical. It is worth reading up on if it interests you. But suffice to say that it is a misconception to think there is an originating address for bitcoin transactions. So do not go searching through your history to find "from" addresses. They do not exist.
How to Buy Bitcoin
You now know quite a bit about wallets and addresses.
Once you are all set up with your first wallet and you have generated some addresses, you are ready to buy your first bitcoin.
There are quite a few different approaches you can take here. To name a few:
• You can buy bitcoin with cash.
• You can use a credit or debit card to purchase bitcoin.
• You can pay for bitcoin using an e-wallet.
• You can use a payment transfer service like Western Union.
• You can pay using a gift card code.
For each payment method, there are also generally a number of approaches you can take. There are quite a few different websites out there which allow you to buy and sell bitcoin. Let's look at a few different methods and some of the options which exist.
1. How to Buy Bitcoin with Cash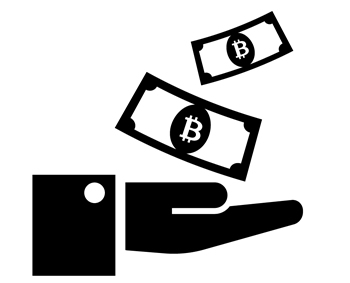 If you want to keep things as anonymous as possible, your first thought is probably to buy bitcoin using cash. You can actually do this, thanks to a few different easy methods.
We suggest the following:
Bitquick – designed as a cash to bitcoin service, this is arguably the easiest way to buy bitcoin by depositing cash into a bank account from your local branch. You can see my 'is bitquick legit' guide here.
• LocalBitcoins.com: This site has been in existence since 2012, and reportedly has more than a million active users in 248 countries. With this site, you can search for sellers in your area who are willing to accept methods like cash deposit, cash by mail, cashier's check, cash at ATM, or even in-person cash. You can choose a cash payment method which you are comfortable with and check the seller's reputation before committing.
• Buy a gift card: On LocalBitcoins.com and some other sites, you can pay with gift card codes for bitcoin. The beauty of this method is that you can buy the gift card codes using cash at a retail store, and then you just give the card number to the seller in exchange for the bitcoin. So this is like paying with cash once removed.
• Use an ATM: There are now ATMs which allow you to buy and even sell your bitcoin locally. Check CoinATMRadar.com to locate an ATM near you. Many have some kind of identity verification process, so read up on the machine you will be using before you drive to it. That way you will be prepared.
To read about these methods in-depth, complete with step-by-step instructions, see our article, "Can You Buy Bitcoin With Cash Safely? How?"
2. How to Buy Bitcoin with a Credit Card
Another option for buying bitcoin is to use the same credit or debit card which you are used to using for most of your online and offline purchases. There are a number of different websites available for buying bitcoin with a credit card. The ones we recommend are:
• CEX.IO: This London-based exchange has more than a million active users. On it, you can buy, sell, and trade bitcoin using your credit card. The site has a strong reputation, is easy to use, and offers everything you could ask for, which makes it one of our top choices.
• Coinbase: You will recall that this was our top recommended bitcoin wallet. You can also use it to buy and sell bitcoin using a credit or debit card.
• Changelly: This site has been online since 2013, and functions as a unique exchange which offers you the best exchange rates available on a range of other trading platforms. Using your credit or debit card, you can easily buy bitcoin here.
• Indacoin: This is another cryptocurrency exchange site which is based in London. While it is not available to USA customers, other consumers from around the world can use it to instantly buy bitcoin and other cryptocurrencies using Visa or Mastercard.
To read step-by-step instructions and in-depth information on each of these websites, please see our article, "How to Buy Bitcoin With a Credit Card – 4 Easiest Ways."
3. How to Buy Bitcoin with PayPal or Another E-Wallet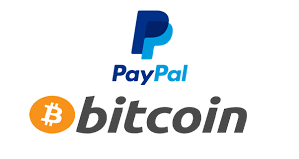 Finally, you may want to use an e-wallet such as PayPal to purchase bitcoin. Actually, this can be a somewhat more involved method than those above, but it is doable. Taking PayPal as an example, here are a few of your options:
• Use LocalBitcoins. Along with cash, there are numerous other payment methods which you can use on this site to purchase bitcoin, one of which is PayPal. You just go under "Quick Buy," put in the amount, your location, and your currency, and then select PayPal as the payment method. Click on "Search," and relevant offers will be displayed. Use PayPal to send over the funds, and the seller will send you the bitcoin.
• Try using VirWoX. VirWoX, the "Virtual World Exchange," offers you a convoluted by effective means of buying bitcoin with PayPal. Open an account, and then purchase Linden Dollars (Second Life currency). Once you have the Linden Dollars, convert them on the site directly to bitcoin. At that point, withdraw the funds straight to your bitcoin address. There are some extra fees involved, but this is a reliable method, which is why many people use it. Once you get through your first transaction, you will realize it is not as complicated as it may appear at first.
• Obtain a PayPal debit card. Instead of paying directly with PayPal as your payment method, you can go the alternate route of acquiring a PP debit card. To do this, you either must have a business account, or your personal account must have received $500 or more inside of the most recent 12 months. With a PayPal debit card, you can purchase bitcoin on any website which accepts MasterCard. The money is taken from your PP account, just as it would be if you used PP itself as the payment method. You also earn 1% cash back on your purchases. This is awesome, because this is a method which pays you, instead of you paying high fees.
I have written step-by-step instructions for all of these methods in detail. See my article, "Using PayPal to Buy Bitcoin."
FAQ for Buying Bitcoin
Q: Will I pay a lot of fees to purchase bitcoin?
A: That depends entirely on the method that you choose. Generally speaking, you pay fees for transactions and for convenience. So if you go with a really convenient method like an ATM, you may be charged extra fees. You also may pay more fees if you are doing extra transactions like the currency conversions on VirWoX. Other methods have much lower fees.
So shop around and pick what works for you. For a single large purchase now and again, high fees may not be a huge issue, but if you buy bitcoin regularly, you will want to choose a method which is not going to cost you a lot of money.
Q: Is there a way I can buy bitcoin anonymously?
A: There are a few ways you can go about this. Some ATMs allow anonymous purchases. Many do not however, so make sure you look this up before you head to a specific ATM.
Another option is to use LocalBitcoins and search for sellers who do not require you to verify your identity. Paying in person with cash is probably the most anonymous method you can use if you decide to go this direction.
Finally, prepaid cards and gift cards are another method which can potentially allow you to buy bitcoin anonymously. You can pay for them with cash at a retail store without ever revealing your identity, and then go on a site like LocalBitcoins again and use them as a payment method with sellers who do not request ID verification.
It is worth pointing out that a lot of cryptocurrency transactions are not anonymous anymore. While this can be dismaying, it is to be expected. Governments are starting to expect taxpayers to pay on cryptocurrency earnings, and there is an increased interest in tracking cryptocurrency transactions as a result.
The best thing you can do for yourself (aside from using anonymous payment methods) is not to get lazy about your bitcoin addresses. Reusing addresses puts you in danger of losing your anonymity, even if you are using anonymous payment methods to buy your bitcoin. It also puts those you do business with at risk.
Q: What is the easiest way to buy bitcoin?
A: "Easy" is a subjective term here, but I would suggest a local ATM, a bitcoin exchange site which offers credit card purchases, or LocalBitcoins. Just go with whatever seems intuitive to you. I do suggest that you explore a few different ideas. You may find that what is actually easiest is not the method you originally would have expected.
Q: What is the safest way to buy bitcoin?
A: I would say the safest option right now is to go through an exchange site like CEX.IO or Coinbase (or any of the others that I have recommended). These companies have a strong reputation which is well established. This makes them accountable for all transactions through their sites.
Q: What is the best way to buy bitcoin?
A: There is really no single right answer to this question. The "best" way to buy bitcoin is simply the one which works for you, taking into account cost, convenience, safety, anonymity, and ease-of-use.
Conclusion: It Takes Some Effort to Get Started With Bitcoin, But Once You Do, It Will Get Much Easier
You now should have a good starting point for buying and holding bitcoin.
This is not a full extensive list of your options, but you know enough now where you should soon be able to purchase your first bitcoin.
Good luck, and check out the rest of the articles on our site for more in-depth instructions, tips and guidelines for bitcoin buying, selling and trading!
Related Articles You Should Check Out