Crypto News, February 2022 Update
There's always a time to buy and a time to sell in the crypto world and while we head into early March, we're definitely looking at a "time to buy and hold". Many of the most popular cryptos took a loss in the last month but luckily most of these losses were not on the huge side.
It's going to be hard to keep the news light this month with the shenanigans going on over in Russia and the Ukraine, but we'll do what we can!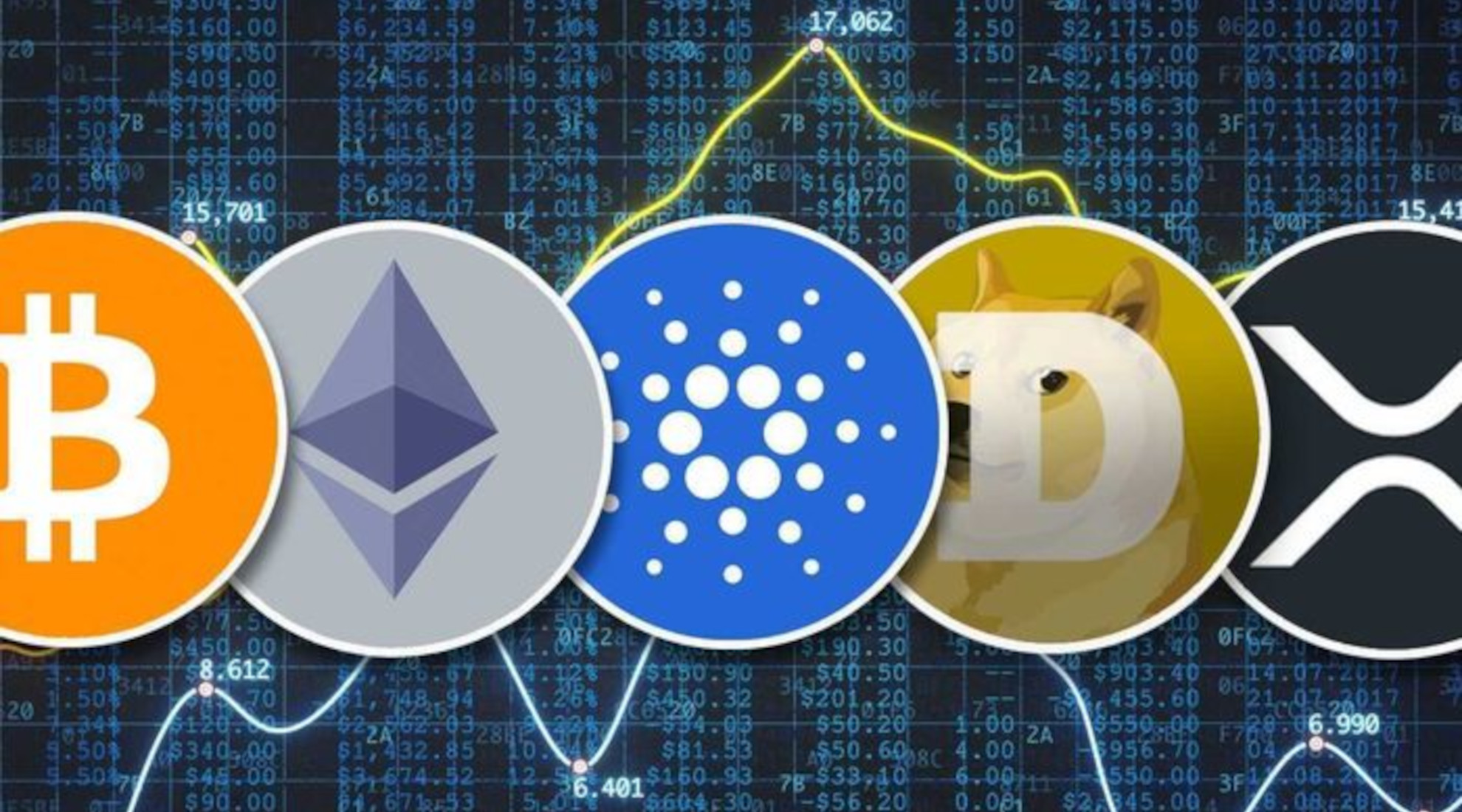 Also, we are not financial advisors. Take everything here with a grain of salt no matter what else we say. If you can afford it and you think you need it, hire a professional.
Highlights
The Russia / Ukraine Conflict
The crypto market saw some upset with Russia invading Ukraine at the end of February. As the war goes on, all of the markets are going to be seeing their ups and downs and the crypto market is no exception to the rule. As the invasion unfolded Bitcoin and Ethereum both took a dip, Bitcoin to just above $34k and Ethereum to right below $2,400.
Both of the 2 big names here have come back a little bit however. Bitcoin is back at $42,126 and Ethereum at $2,812.
Keep in mind that it's looking like Putin isn't going to stopping his actions anytime soon and just about any crypto investor you talk to is going to say that the markets are all in for one heck of a ride!
Our Advice on the Above?
Stay calm. Don't sell everything off in the name of fear. Continue to stick to whatever long term strategy you have. If you do not have a 5+ year strategy, make one now! Do not stress out when you think you cannot handle the ups and downs that we're all about to face just to make a bunch of decisions that you're really going to regret in the future.
Metaverse Coins
Many times when the term "
Metaverse
" comes up, there are people out there that still aren't familiar with it, or what it is, exactly. Don't laugh, younger readers! It happens! The older readers out there will remember that in the 70's you could mention the "
Internet
" and a whole room of people would have no idea what you were on about!
Going into what the term Metaverse means goes beyond the scope of this page. For a good article about this subject, check out this article from "Wired".
For those in the know already, you may be interested in what many experts are calling the biggest coin in the Metaverse right now, Decentraland, or MANA.
At the time of this writing 1 MANA is going for $2.609, which is obviously down from it's high of $5.90 as well as down almost 5% in the last 24 hours, but many are convinced that it's only going to be going right back up.
If one is interested in picking up some MANA as an investment or to make sure that your avatar has some sweet clothes to wear, Coinbase would be the place to grab some!
Our Advice on the Above?
This is a tough one here. If we were going to invest in only one Metaverse coin today, MANA sounds like it may just be the safest bet though we may just be holding off for today.
NFT's
NFT's are still making the headlines and still pulling in millions of dollars left and right.
Once again, some of you out there already know all about NFT's and the cash that they can bring in. For those that aren't aware or still have some questions, check out Coinbase. Once you're at Coinbase, just click on "Learn>Crypto Basics>What is a non-fungible token (NFT)?"
To really simplify it, an NFT is a digital good that cannot be re-produced.
Let's say you have a digital image. You may be thinking, "That can be re-produced. I can copy and paste that all day long,". Sure, you could. But an NFT of the image is actually on a blockchain issued via smart-contract allowing the owner to prove without a doubt, "I own the original".
Again, this is really simplifying it and there is more to it than that, but that really is the basics.
Are NFT's a passing fad and all of these tokens are, seriously, worthless?
You know, maybe. We just don't know yet.
Our Advice on the Above?
There are a few places to buy and sell NFT's already. If you go to Coinbase and open up your account you can get on a waitlist for their NFT house and you'll be able to buy and sell your own.
Make art. Be creative. Once that market opens up and you get off of the waitlist and into the selling point, put your art up for sale.
If a digital monkey can sell for $210,000 just think of what you could do!
Top 5 Gainers in February
If you can find some (or even all!) of your cryptos on this list, great!
ParaToken (PARA)
Auric Network (AUSCM)
Chainbing (CBG)
Nvirworld (NVIR)
Ekta (EKTA)
Top 5 Losers in February
And if you find some of your cryptos on this list, yikes!
The Sandbox (SAND)
Okb (OKB)
Algorand (ALGO)
Fantom (FTM)
Near Protocol (NEAR)
Top 3 Investments in March
Again, this is just according to us and we're not financial advisors! If you're just dipping out in the crypto world you're going to have to do some homework!
Bitcoin (BTC)
It's not a surprise that Bitcoin is at the top of this list and will probably remain there for a while.
It's the oldest. It's the OG. It's actually accepted as payment virtually anywhere that takes crypto.
While no cyrpto is 100% safe, Bitcoin may be your best bet. You may wake up tomorrow and see that it took a dip which means you did as well, but it's not going to bottom out having you wake up, "Oh damn, I'm broke!"
Solana (SOL)
Coming in at number 2 is Solana.
This project started in 2017 and was finally launched in 2020 with their foundation in Switzerland. It basically aims to do what Ethereum does but not only faster, but also cheaper, with the aim to basically kill off Ethereum.
Many people that actually are experts are expecting this coin to really blow up in March!
Ethereum (ETH)
And lastly, you should already know that Ethereum is still going to make this list.
Despite anything said about Solana just above, you cannot think for a minute that Ethereum, as a whole, isn't going to just lie down and die quietly for no reason.
You already know about smart-contracts and its range of applications and blah blah blah, but earlier we had discussed NFT's. If you want to get in on this action you're going to want some ETH as (currently) most NFT sites are buying and selling with ETH as the currency.
Moving On –
Do you need any of the cryptos that we have mentioned here? Do you know something that we don't and you need a different coin? Just check out this list here and click on any of these names to learn more about each of these exchanges.
Purchase and store many types of crypto.
Purchase, borrow, and earn interest in Bitcoin.
Earn interest, take out a loan, trade cryptos, or even get a credit card through BlockFi.
Borrow and loan different cryptocurrencies.
Or you can always go here to our home page and see all of the exchanges that we have worked with and recommend.