Crypto Credit and Debit Cards 101: Should You Get a Crypto Credit Card?
One of the many exciting things happening right now in the world of crypto is an influx of alternative banking products. You can now loan and borrow crypto or even apply for a crypto credit card.
Is a crypto credit card a good fit for you? In this guide, we are going to introduce you to the basics of crypto-earning cards. We will explore their benefits and drawbacks in detail, go over what you need to know about choosing a card, and introduce you to some cards worth considering.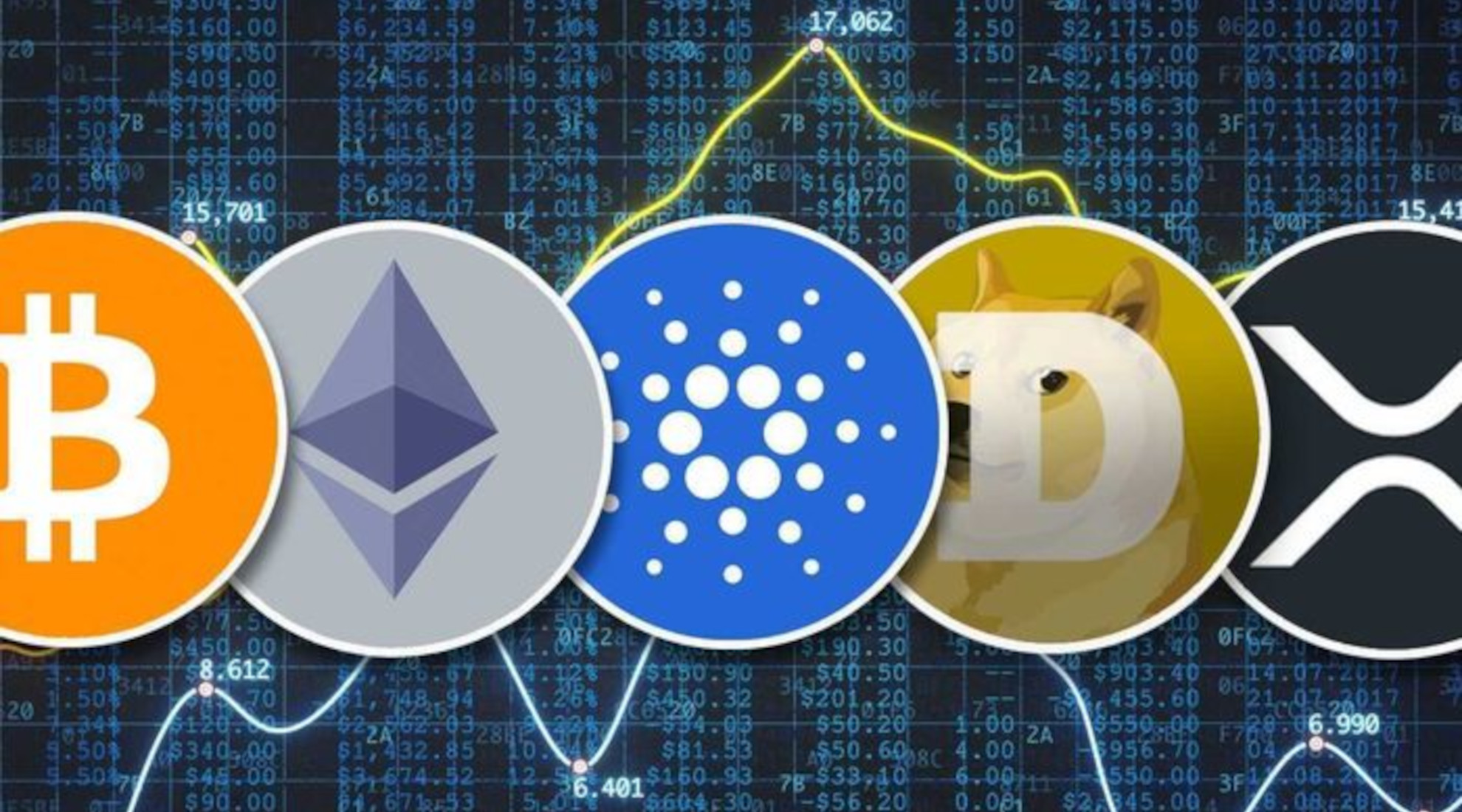 We are going to focus mostly on credit cards in this guide because the considerations when choosing one to use are more rigorous (i.e. you need to consider the interest rate, fees, etc.). There is simply not as much risk or complexity involved in picking a debit card.
You will find both crypto credit and debit cards available (in fact, actually, most of the cards that are around right now are debit cards). If you scroll down past the credit card-focused guide, you can find our list of recommended crypto-earning credit and debit cards. Let's get started.
What is a Crypto Credit Card?
A crypto credit card is a type of Rewards Card. In fact, it works exactly the same as any other type of rewards cards you might have used. When you make purchases, you earn back some percentage of what you spent. In the case of a crypto credit card, however, your rewards come back to you in the form of cryptocurrency rather than in dollars.
As is true with other rewards cards, it is up to you to pay off the balance of a crypto credit card in a timely fashion. If you carry a balance past the due date, then you will owe interest. Usually, this will be somewhere between 10-20% APR.
How do you access the funds you have earned? Normally, crypto credit cards are offered through exchanges. So, you will have an account on that exchange, and that is generally where your rewards will be disbursed to you.
Once you receive your rewards on the exchange, you can then decide what to do with them. You could spend them, hold them, convert them, etc.
Just keep in mind that you should not forget about checking your rewards balance periodically. The value of crypto fluctuates dramatically, and if you forget about your rewards, they could lose value without you noticing.
Of course, the opposite can happen as well. Sometimes you might check on your rewards and notice they have more value than you expected!
What are the Advantages of Crypto-Earning Credit Cards?
These cards are a fast and easy way to get your first crypto.

If you have been confused about how you can start out in the world of cryptocurrency, you might find a crypto rewards card to be an intuitive and simple solution. You do not even need to go through the trouble to buy your first crypto. You can just spend money as usual on products or services you normally buy, and receive the crypto automatically as you earn it.

You can grow your crypto holdings without even thinking about it.

It is hard to think of a more effortless way to invest.

You can invest in crypto without putting in your own cash.

One of the main reasons crypto credit cards are alluring for many people is because they make for a psychologically more approachable way to invest in a high-risk vehicle like crypto. You may feel uncomfortable about the idea of putting your own money on the line, but still want to participate. With a crypto-earning credit card, someone else is "giving" you the crypto. As a result, it feels like you are making the high-risk investment with "free" money. That is so much less intimidating. You get the potential for gain with a bit less potential for pain.

Get approved easily.

Applying for a credit card that features crypto rewards is usually a quick and easy process. It may involve a soft credit check, which will not damage your score.

Crypto cards can have competitive rates.

Of course, it is best if you can avoid carrying a balance, but there are a number of cards out there that do not charge an arm and a leg on interest.

Enjoy exciting welcome offers.

Like traditional credit cards, crypto credit cards can feature low introductory rates.
Choose a type of credit card that suits you. Just as there are a variety of traditional credit cards to choose from that are geared at different users, the same is true for crypto cards. You can pick a card that lets you earn the same rewards percentage for everything you buy, for example, or one that offers higher rewards for travel, restaurants, etc.
You might actually find the mobile platform for your crypto-earning credit card simpler to navigate and use than a traditional online banking platform. Many of them simply are more up-to-date and better-designed.
Since you do not have to buy or trade for your crypto, you also can avoid paying exchange fees to obtain it!
Just as you can pay with a regular credit card from just about any location, you can do the same with a major crypto card.
Does a Crypto Credit Card Have Any Drawbacks?
The benefits of cryptocurrency credit cards far exceed their drawbacks. In fact, for the most part, their potential disadvantages are the same as those of traditional credit cards. The longer you carry a balance, the more you will owe in interest.
Also, as we mentioned previously, if you forget about your crypto rewards, they could fluctuate down in value sometimes unexpectedly. This is just par the course when holding crypto.
The only other possible drawback we can think of is simply the opportunity cost of forgoing a different type of reward.
While you might think of crypto rewards as "free" money, you are earning them by spending. And if you went with a different type of credit card, you could be earning USD instead. The value of that cash is more stable.
So, basically, it comes down less to evaluating pros and cons, and more to simply figuring out whether a crypto credit card is a good fit for you personally or not.
If crypto is what you want to be earning right now, and you are ready to use your card responsibly, then there really are no significant drawbacks to getting a crypto rewards card. And that brings us to the next section.
Is a Credit Card With Crypto Rewards Right for You?
A Crypto Rewards Card May Suit You If:
You want crypto, but don't want to buy it.

If you want to take 100% of the effort out of acquiring your first crypto, this is one way to do that.

You just want to dip your toe into crypto waters.

Some people know they want to dive in with crypto, but a lot of folks are not sure whether or not crypto is something they really want to get into. Sometimes, the easiest way to figure that out is to experiment a bit. A crypto rewards card is a low-pressure way to give crypto a try and see how you like it.

You are an avid crypto user, and just want to grow your holdings.

On the flip side, you might already have ample cryptocurrency holdings or be dedicated to building them up. You want to add regularly to those holdings, but would prefer to keep the effort involved to a minimum. A crypto-earning credit card is a low-maintenance approach to increasing your investment.

You are looking for competitive rates and rewards.

Anyone who isn't crypto-averse should consider a crypto-earning credit card simply as another option for a credit card that offers exciting benefits.
A Crypto Card May Not Suit You If:
You do not want to risk your rewards losing value.

So long as your crypto rewards are sitting untouched in your account, their value can bounce up and down. If you are not comfortable with that, a crypto card is not for you (which we are guessing does not apply to you, as you have gotten this far in reading the post!).

You are not a responsible card user.

Anyone who is not responsible enough for a traditional credit card should not get a crypto-earning credit card either. If you intend to let your balance sit unpaid while you accumulate interest, you should really not be using credit cards.
Crypto Credit Card Not For You? Consider a Crypto Debit Card
Maybe you are feeling okay about having your rewards fluctuate up and down in value, but you just do not trust yourself not to carry a large balance on a credit card.
Or perhaps the issue is not that, maybe it's just that you might not have good enough credit right now to qualify for a credit card in the first place.
If that describes you, an alternative to applying for a crypto-earning credit card is to instead apply for a crypto debit rewards card.
With this, you cannot borrow funds to make purchases using a debit card, but you also will not have to pay interest, but as with a crypto credit card, a crypto debit card lets you earn crypto rewards as you shop.
How to Choose a Crypto Credit Card
Feeling good about the idea of getting a crypto credit or debit card? Awesome! That means you are just about ready to find a card!
But here is the thing, not all traditional credit cards are equal, and neither are all crypto-earning credit cards.
Plus, even among highly competitive cards, there are some cards that are more suitable to certain needs than others.
So, we need to talk about how to compare credit cards and select those that are appropriate for your purposes.
Here Are Some Things You Need to Look At:
Check into what you can expect regarding the application process. Will there be a soft or hard credit check? How long can you expect it to take? If you are worried about your credit score, it is wise to pick credit cards to apply for that will not involve a hard check.
Naturally, this is one of the most important considerations when choosing a card, especially if you plan on carrying a balance for any significant span of time.
The introductory interest rate:
Some crypto-earning cards include lower introductory interest rates that you can lock in for some period of time. This is a fantastic option if you are looking, for example, to make a big purchase and carry a balance for a few months. The low rate will keep the interest you owe to a minimum, and you can then try and pay it off before your rate goes up.
The introductory rewards rate:
Another type of welcome benefit that some cards offer is a higher introductory rate on earnings for the first few months.
Check to see what rate or rates you can earn rewards at. Again, it could be a flat rate for everything, or the rates could vary depending on the types of purchases you are making. There are crypto-earning cards for business, travel, and more.
Earnings cryptocurrencies:
Find out what cryptos are available for your earnings. Some cards may just allow you to earn in BTC, ETH, and a few other major cryptos, while others may support dozens of cryptos.
How earnings are disbursed:
Find out how often you will receive your rewards.
Earnings holding period requirements:
Some cards may have holding period requirements. For instance, you may have to hold your initial crypto rewards for a few months before selling them. Be aware that a requirement like this locks you into the ups and downs of crypto price fluctuations while you wait for the holding period to expire. So, make sure you are comfortable with that before proceeding.
Some cards may offer special bonuses based on your types of purchases or how much money you have spent using the card within a given calendar year. Your redemption rate could go up after passing a particular threshold. Special rewards on some cards also may go beyond crypto earnings to include things like free subscriptions to digital services.
There are any number of fees that can be associated with credit cards of any kind, including crypto-earning rewards cards. These might include annual fees, late payment fees, balance transfer fees, foreign transaction fees, over-the-limit fees, cash advance fees, and others. You must make sure you are aware of any and all fees before you apply for a card.
There are crypto rewards cards that structure the rewards you can earn based on different tiers. If you want a higher tier with better benefits, then you need to take more crypto.
Something else to think about is the exchange itself that is offering the card. If the exchange's features and services appeal to you in general, it would make a lot of sense to open up an account there and apply for a card.
Crypto Credit and Debit Cards to Consider
Now that you know what to look for in a crypto credit card, we can take a look at some exciting rewards cards worth applying for.
One crypto card to consider is the BlockFi Rewards Credit Card. BlockFi, Inc. is a company that focuses on providing a comprehensive alternative banking solution to crypto customers. Along with their credit card, they also offer earning, borrowing, and trading services. Here are the highlights for the card:
As of the time of this writing, you can qualify for a 3.5% introductory rate that is locked in for 90 days.

There is a $100 cap.

The rewards rate for this card is 1.5%.

If you spend $50,000 or more, then rewards from that point on are 2% until the annual reset.

When you make eligible trades on the platform, you can earn 0.25% back in bitcoin.

This is capped at $500 maximum monthly.
BlockFi has a cool feature for the application process. While there is a hard credit check, the company initially conducts a soft one. Based on the results, you find out if approval is likely. If it is, you can accept the offer and then the hard credit check will follow. That way, if the soft check says you are not going to qualify, you can avoid the hit to your credit from the hard check.
Best For:
If you do not have perfect credit and are worried about credit card approval, the BlockFi Rewards Credit Card may be the right one to apply for. The soft credit check will help you decide whether to proceed further with your application.
Coinbase is one of the top crypto wallets on the planet, so it comes as no surprise that the company has its own card. While our focus has been on credit cards in this post, the Coinbase Card is actually a debit card. That means you cannot use it to make purchases on credit. But at least you do not have to worry about paying interest.
At the time of this writing, the Coinbase Visa® Card is still "coming soon." Here is what we know about it.
You can use your card to make purchases in USD or in cryptocurrencies.
Since this is a Visa card, it is accepted just about everywhere.
There is no sign-up fee or annual fee for the Coinbase Card.
You can earn up to 5% back on your purchases.
Coinbase offers support for its debit card via email and phone.
Wondering how it works when you make a purchase using a cryptocurrency? The vendor will receive your payment in USD. Coinbase will handle the conversion automatically.
Even though the Coinbase Card is not yet available, you can sign up on the waitlist in most states at this time.
Best For:
This card is an excellent choice if you want a debit card specifically rather than a credit card. It also offers a high rate for earning rewards.
Gemini is another extremely popular exchange that offers a card for earning crypto rewards. As of the time of this writing, you need to get on a waitlist to get the Gemini Credit Card.
Since the Gemini Credit Card is a Mastercard®, you can make purchases using it pretty much everywhere.
There is no annual fee.

There are also no exchange fees or foreign transaction fees.

You can earn up to 3% cash back on dining, up to 2% cash back on groceries, and 1% cash back on the rest of what you buy.
You get to choose what cryptocurrency you want to earn your rewards in and there are more than 50 options!
Gemini states that it is "the only credit card that deposits your crypto rewards immediately. That means the crypto you earn lands in your Gemini account the instant you swipe, not a month later."
You can customize the appearance of your crypto rewards card through Gemini. Choose between black, rose gold or silver. The card does not display the number, so someone who glances at it cannot figure it out. That is a nice added touch for security.
DoorDash, Lyft, HelloFresh, ShopRunner, and other vendors make exclusive offers to customers with the Gemini card.
Best For:
This card is a wonderful all-around option with its beautiful, discreet design, its immediate rewards disbursement, and its huge selection of cryptocurrencies for rewards. If you are looking for a card that lets you earn in a more obscure crypto, you might find what you are looking for in the Gemini Credit Card.
We also recommend this card specifically if you buy a lot of groceries or dine out a lot.
Members of the exchange CEX.IO can join the waitlist for a CEX.IO card. This product is a debit card, and is very similar to the Coinbase Card. Here are the features:
Earn rewards of up to 5% when you make your purchases.
Pay using USD or crypto.
Best For:
The CEX.IO Card is ideal for the same users who should consider applying for the Coinbase Card. It may be a good fit if you want a debit card instead of a credit card, and/or you are looking for a high earning percentage for rewards.
Another option for a crypto-earning debit card is the Binance Card offered by the exchange with the same name. Binance explains, "With the Binance Card, you can spend your favorite cryptocurrencies* at more than 60 million merchants worldwide. Just transfer crypto from your spot wallet to your funding wallet, and you're ready to go. Spend your crypto anytime, anywhere."
Here are the features:
Binance itself charges zero fees of any kind when you use your card (though you might still have fees from third parties sometimes).
As a Visa card, the Binance Card is accepted just about anywhere.
You can earn up to 8% rewards as you make purchases with your Binance Card.
Best For:
If you are looking for a card that offers rewards far in excess of most other options available these days, the Binance Card is sure to impress you. The 5% you can earn through some other cards is already outstanding, but 8% blows most competing cards out of the water.
Bitpanda offers a debit card called the Bitpanda Card. Here are its features and advantages:
There are no monthly account fees or card fees for the Bitpanda Card.
Since it is a Visa card, you can use it just about anywhere.
A convenient app shows you your payment transaction history, monthly earned cashback, monthly spending overview, and more.
The rewards you earn with this card can range anywhere from 0.5% to 2%.
The card allows you to enjoy discounts on your forex fees that can range between 0.75% and 2.25%. As the company explains, "Travelling abroad? Save money on the exchange fees charged for payments in non-euro currencies."
You can make ATM withdrawals for free each month using your card.
You can pay in fit or crypto when you make your purchases, with Bitpanda handling the conversions for you automatically.
Best For:
Wit the savings on forex fees, the Bitpanda Card is highly recommended to world travelers. But with its competitive features, it can be a great choice for anyone seeking a quality crypto debit card.
The SpectroCoin Exchange and wallet service now offers a debit card. Here is what to expect if you get a SpectroCoin Card:
As a Visa card, the SpectroCoin Card can help you make purchases almost anywhere.
There is a monthly service charge fee with this card of €1.15.
In most locations in Europe, you can make point of sale/online transactions fee-free, though not in the UK or internationally.
There are redemption fees, administration fees, and chargeback/dispute fees.
When you receive this card, you also get a free personal IBAN account.
Best For:
Okay, we are going to be honest here — we cannot give a strong recommendation for this card to most users at this time.
It is hard to say what rewards, if any, you can earn when using it. As far as we can tell, it is simply something SpectroCoin came up with to offer a basic debit card to its users. So, if you are a member, it might make sense to get one. But if you are already on another exchange in this list, you will find more competitive offers elsewhere.
An update for our readers
Do NOT use Celsius under any circumstances. We're not here to help spread rumors so we're not going to get into all of the shenanigans that you may or may not have seen regarding Celsius. We'll just leave it at Do Not Use Them.
Another option that is well worth thinking about if you want to apply for a crypto credit card is the Celsius Credit Card. Celsius is a platform similar to BlockFi that is offering alternatives to traditional banking products. Indeed, the company's slogan is "Unbank yourself." At the time of this writing, it is possible to jump on the waitlist for the card.
Here Are The Benefits:
Celsius states "No fees means no fees." With this card, you do not have to worry about ATM fees, late payment fees, annual fees, or foreign transaction fees.
You can earn crypto rewards as you spend, to be paid out weekly. Right now, there is no specific percentage listed. The company simply promises that they are "High rates. But, on your rewards."
For your convenience, you can use rewards, stablecoins, or fiat currency to pay off the balance on your credit card.
Best For:
At this juncture, it is hard to know what specifically to recommend the Celsius Credit Card for, since we do not know much about it yet. But we do know that Celsius offers some fantastic products and services, and this is sure to be a competitive card.
Using Your Crypto Credit Card: Best Practices
To wrap up this post, we would like to go over a few recommended practices to help you get the most out of your crypto-earning credit card.
Pay off your balance right away.

One of the best practices for crypto-earning credit cards is the same as it is for any other type of credit card, and that is to avoid carrying a balance past your due date each month. Paying off your balance rapidly can prevent accumulating interest.

Mind your credit utilization.

If you are trying to build or maintain your credit score, a crypto-earning credit card can help. One practice that can positively impact your score is to minimize your credit utilization at any given time. Try and stay below 30%.

Monitor your rewards closely for volatility.

Do not just forget about your rewards for weeks or months at a time — they will be increasing and decreasing in value, at times dramatically. If your goal is to HODL them through the ups and downs anyway, perhaps you can ignore them. But if you do not want them to lose value at all, you might want to check on them or even spend them or convert them frequently.

HODL, spend or convert — it's up to you.

There is no all-around "best" practice for what to do with your crypto rewards. It all comes down to your personal preferences and goals. Do whatever suits you.

Make the most of your crypto rewards.

Be on the lookout for opportunities to earn extra rewards with your crypto debit or credit card. For example, spending on certain types of purchases might give you access to higher returns. Also, if you pass a particular threshold within a year in your spending, you might get higher returns. And be sure to time the opening of new cards with introductory periods to coincide with major purchases so you can take advantage of the lower interest rates.

Be mindful of conversion fees.

If you pay using crypto with one of your cards, be aware that the vendor is going to receive the payment in US Dollars, Euros, or another fiat currency. Your exchange is probably going to charge you fees for every one of your conversions. It will be easy to forget about them since the conversion happens automatically, but just be aware the fees will add up. Plan your purchases accordingly.

Consider signing up for more than one credit and/or debit card.

If you want to maximize your access to different types of rewards, it makes sense to get multiple crypto-earning cards. Plus, you might be able to build your credit score more rapidly this way.
Get Your Crypto Credit Card Now
A crypto rewards card makes it effortless to invest in cryptocurrencies. All you have to do to start building up your crypto holdings is to make regular, everyday purchases on your card.
If you are ready to invest in crypto and enjoy the exciting benefits of crypto rewards cards now, click on any of the links in this post.
You May Also Be Interested In the Following Articles As Well