Crypto News, March 2022 Update
Heading into April we can take a look back at the month of March and see that the roller coaster of the last few months has seemed to slow down for the most part, at least for the time being.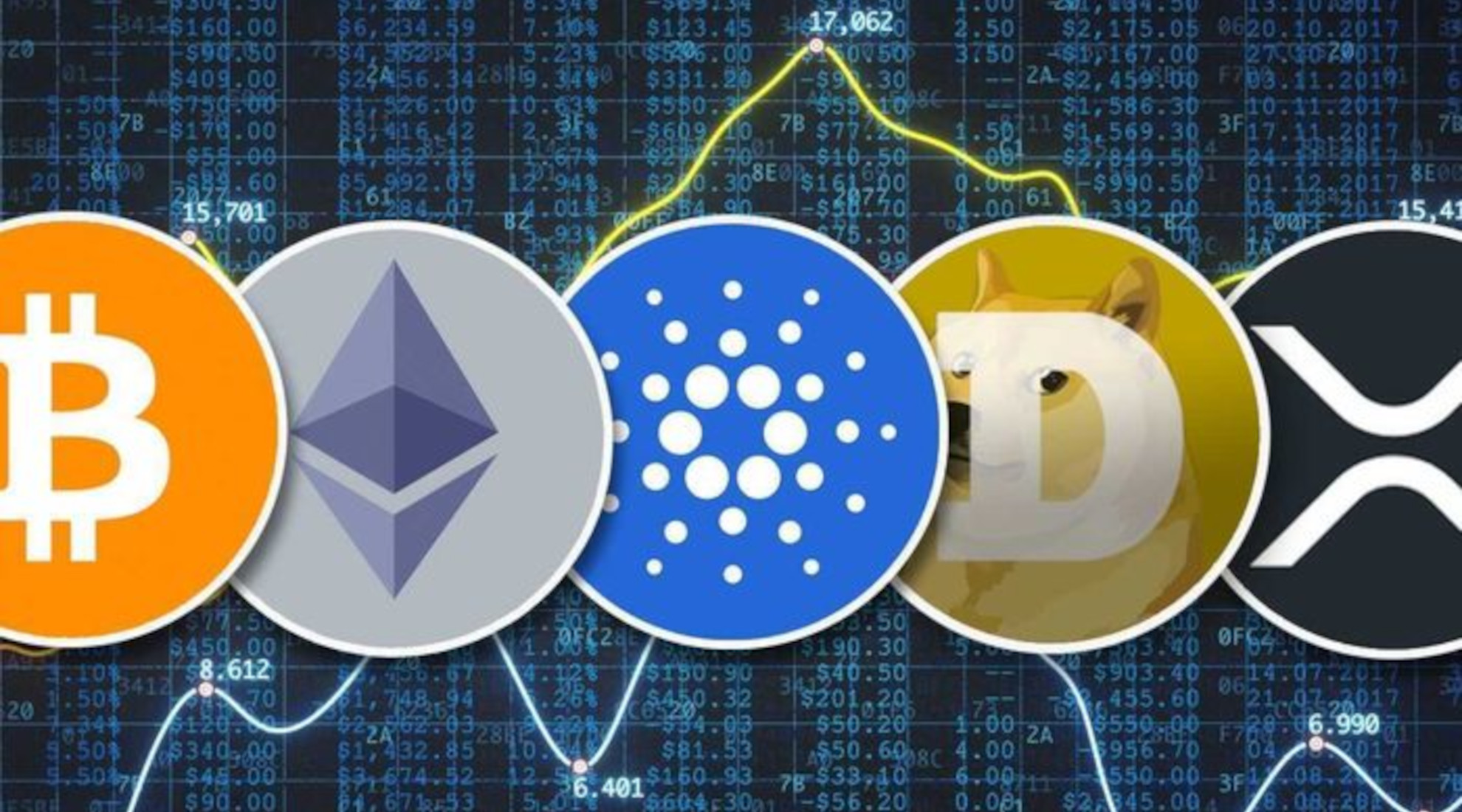 Highlights
We'll hit up on this real quick as we know that the conflict over there worried some from the start.
The Russian and Ukrainian conflict is still going on of course, but the dips that we saw when the whole show started have also seemed to have slowed down at least for the time being.
In fact, the OG, Bitcoin saw a very small dip to the low side of 39k but saw a bounce back at the end of the month closing on $45,538. So, none of us became millionaires in the month of March, but hey! Didn't take a loss either!
As for the other coin that most holders have, Ethereum, we also saw a little bit of a gain there with its own closing price of $3,281 at the end of the month from a beginning of just under 3k. There's a nice little bump depending on just how much you may have.
Essentially, while the whole situation is still very real and very scary, it just isn't affecting the crypto world in the way that many thought it would. Now if we could get them to just calm down a little, have a drink or something.
Joe Biden's Executive Orders
Our fearless leader decided to sign some executive orders involving the crypto world and we all know what a good thing it is when the government gets involved with your life and your assets.
Okay, maybe we're being a little snarky here, but this doesn't change the fact that it's happening, and to be fair, there are many experts that believe this will be a good thing in the long run. The orders will tackle 7 main points head on.
Protect U.S. Consumers, Investors, and Businesses
Protect U.S. and Global Financial Stability and Mitigate Systemic Risk
Mitigate the Illicit Finance and National Security Risks Posed by the Illicit Use of Digital Assets
Promote U.S. Leadership in Technology and Economic Competitiveness to Reinforce U.S. Leadership in the Global Financial System
Promote Equitable Access to Safe and Affordable Financial Services
Support Technological Advances and Ensure Responsible Development and Use of Digital Assets
Explore a U.S. Central Bank Digital Currency (CBDC)
Only time well tell if these orders come to be a good thing for your portfolio or if it's just another way for the man to poke around in your business.
To find out more about these, you can check out what the White House themselves are saying.
Metaverse Coins are still a thing, don't you worry, that's not going anywhere anytime soon.
In fact, while there's no real news to say of them at the time of this writing, the optimistic out there may be getting excited.
There are some experts out there amongst us that believe the time for these coins to really jump off is upon us as many companies, Nike as an example, are really looking into the different ways that they can cash in on this and start to push their own digital goods into the Metaverse. This month brought us a lot of "news" of these companies really looking into it as of late.
If you've got any interest in the Metaverse and what it's going to end up offering, this just may be the time to do it now.
Our Advice on the Above?
Have a Metaverse coin on your radar? Do it but be very, very cautious with this one.
There was a very short minute when you couldn't go 5 minutes without someone bringing up NFTs. That time seems to have died.
That's not to say that NFT's aren't still around, of course they are, but the hype has just fallen into the background. The bored apes that were selling for millions are starting to sell for much more reasonable amounts if you're into that kind of thing.
Animoca Brands, the company behind the NFT based video game FI Delta Time decided to call it quits, as did support for Tom Clacy's Ghost Recon Breakpoint. (Note that the game is still live right now, but the updates have come to an end.)
The balloon that is NFT hasn't popped just quite yet, but there's definitely an pin hole somewhere that needs to be repaired before the whole thing defaltes on us!
Our Advice on the Above?
If you've got an NFT you've been looking to sell or perhaps make some? Do it now before it's too late or the market starts to hype these up again.
Top 5 Gainers in February
If you can find some (or even all!) of your cryptos on this list, great!
STEPN (GMT)
ApeCoin (APE)
Zilliqa (ZIL)
Waves (WAVES)
Convex Finance (CVX)
Especially the STEPN up there. Up 1400% ?!
That's great news for anyone out there that has heard of that!
Top 5 Losers in February
And if you find some of your cryptos on this list, yikes!
Solana (SAL)
Algorand (ALGO)
Internet Computer (ICP)
Cosmos (ATOM)
Fantom (FTM)
Looks like we've got Solana on our list this month, that's no bueno considering the number of people that pumped a lot into this with hopes of boosting their portfolio. That's a pretty popular coin there.
Also returning this month on this list are Algorand and Fantom. That's 2 months in a row since we've been on our own updates here at BBE. May be time to lick your wounds and pitch those.
Top 3 Investments (that aren't Bitcoin or Ethereum) in April
Again, this is just according to us and we're not financial advisors! If you're just dipping out in the crypto world you're going to have to do some homework!
Tether (USDT)
Binance Coin (BNB)
US Dollar Coin (USDC)
Tether may be a newer one to many investors. It's a stable coin backed by the USD, so it's a good option for those out there that may be weary of the ups and downs of the crypto market. Also for those out there that like to do some Online Gambling, many Online Casinos that are US friendly have started to accept Tether as a deposit or withdrawal option.
Binance Coin is a type of crypto that can be used for the fees on Binance which may be the largest crypto exchange in the world. (If it's not the biggest, it sure is up there!) As of recently, Binance Coin is starting to take on a lot more things that it can be used for, not only to pay the fees that Binance naturally charges, but you can even book some airline tickets with it now! The uses for crypto are limitless and it's nice to see a coin like this take on more uses.
The US Dollar coin is like Tether in that it's backed by the US Dollar, hence the name. Not a lot of news here, but if one were to Google it you would see that many expert investors are heavily recommending this one to anyone that wants to back up their portfolio.
Moving On –
Do you need any of the cryptos that we have mentioned here? Do you know something that we don't and you need a different coin? Just check out this list here and click on any of these names to learn more about each of these exchanges.
Purchase and store many types of crypto.
Purchase, borrow, and earn interest in Bitcoin.
Earn interest, take out a loan, trade cryptos, or even get a credit card through BlockFi.
Borrow and loan different cryptocurrencies.
Or you can always go here to our home page and see all of the exchanges that we have worked with and recommend.